From July 2019, Ecoffee Cup sold in black boxes (see photo) can be used in microwave.
Microwave should be used for reheat only at a maximum 800W for no longer than 40 second intervals. DO NOT EXCEED THESE GUIDELINES.
Remove lid but attach silicone sleeve prior to microwave use. Caution: Cup will be hot upon removal from microwave.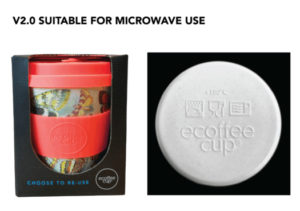 Original Ecoffee Cup sold in kraft boxes and some limited edition collections, are not suitable for microwave usage.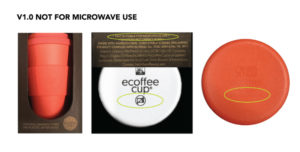 If you are uncertain, please check bottom of the cup for usage instructions.